Douglas G. Cottier
Main content
Biography
Douglas is a member of the firm's Business Law Group.
Douglas assists clients with the facilitation and execution of business transactions, with a focus on mergers and acquisitions across a variety of industries. He also advises clients on franchising, corporate reorganizations, and general corporate and commercial matters.
Prior to his legal career, Douglas completed his undergraduate studies at the University of Southern California where he was a proud member of the men's basketball staff.
Representative Client Work
Douglas has representative experience in the following areas:
Assisting clients with acquisitions and sales of assets and/or shares of companies
Assisting clients with incorporating or reorganizing their company, drafting shareholders agreements, and general corporate matters
Assisting franchisors and franchisees with respect to franchise agreements, termination of existing franchises, franchise disclosure documents and related ancillary documents
Providing general commercial advice and drafting, reviewing, and negotiating various commercial agreements
Client Testimonial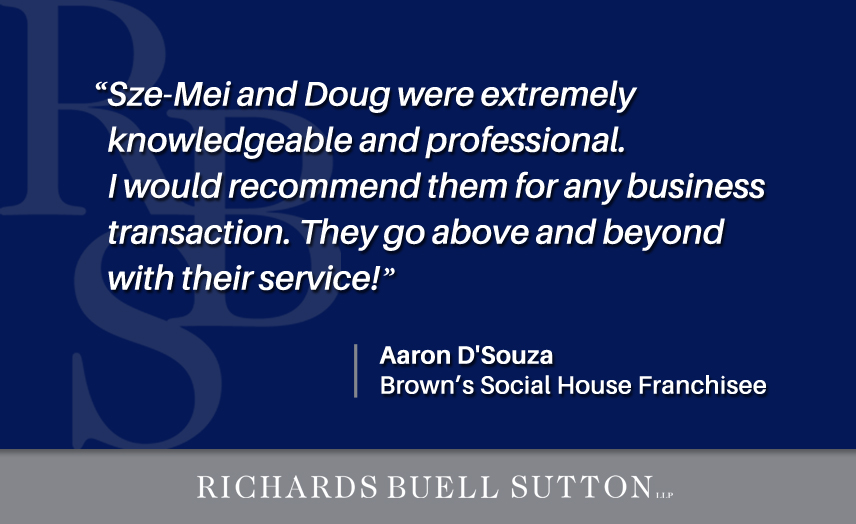 Douglas G. Cottier's Recent Activity