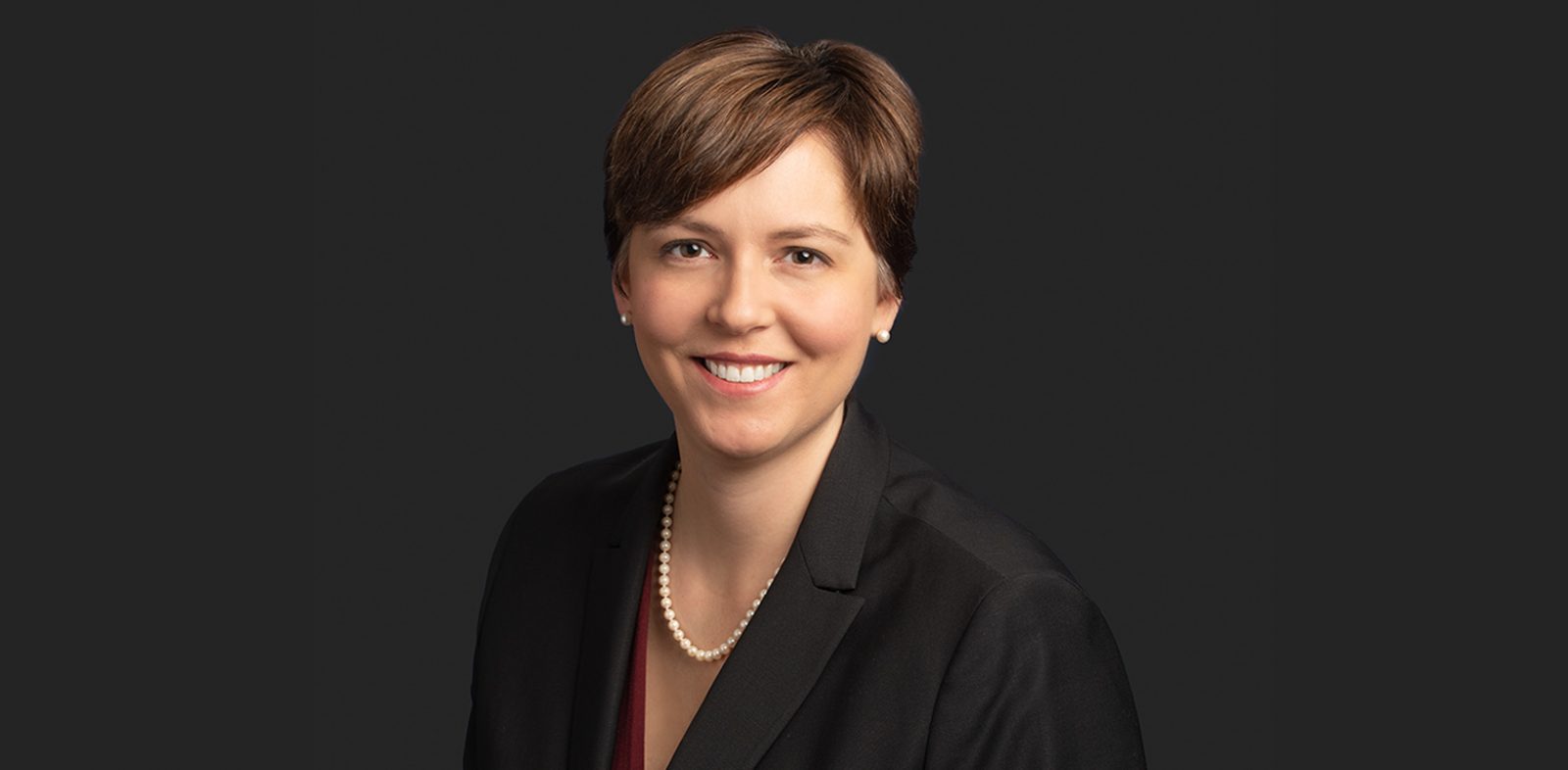 Julie Facchin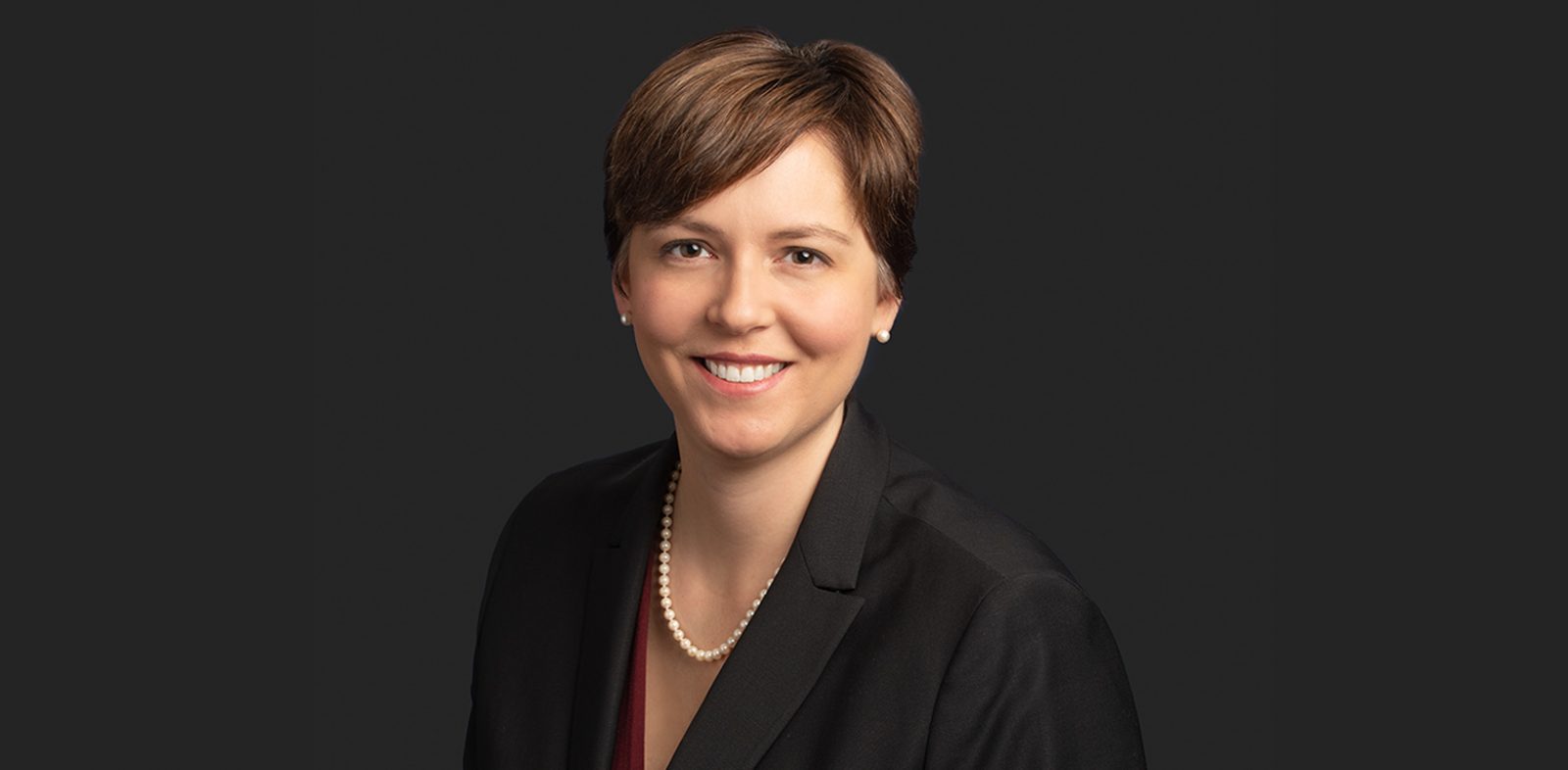 Main content
Biography
Julie Facchin is a member of the firm's Litigation Group. She maintains a broad litigation practice with emphasis on commercial litigation and privacy law. She also acts in personal injury and insurance litigation.
Julie sees herself as a problem-solver for her clients. She recognizes that litigation is a stressful experience and aims to reduce that stress through communication and cost-effective and creative solutions.
As privacy counsel, Julie helps clients navigate privacy breaches and address other privacy or access to information issues.
Julie has appeared before the BC Court of Appeal, the BC Supreme Court, the BC Provincial Court of BC, as well as the Ontario Superior Court of Justice and the Supreme Court of Quebec. She has drafted applications for leave to appeal and facta for the Supreme Court of Canada. She has also been involved in cases filed in Alberta, the Yukon, the Northwest Territories, Nunavut and the U.S. Federal Courts.
Julie has been involved in cases in many of the Canadian provinces and territories, and in cases with cross-border and international aspects.
When she is not working, Julie spends as much time as she can outdoors with her family, cycling around the city, gardening, and enjoying hikes and walks. She also loves to travel and prepare delicious meals.
Commercial Litigation
Julie has experience in a wide range of commercial litigation, including disputes between:
businesses over contract terms;
businesses and individuals over debt claims;
distributors/sales agents and suppliers;
business partners in disputes about the breakdown of the partnership;
shareholders in disputes relating to the companies in which they hold shares;
family members in disputes about family businesses;
businesses and government agencies over privacy, consumer protection, and competition legislation; and
sellers and buyers of businesses in disputes about the terms of sale or post-sale activities, including non-compete clauses.
In particular, Julie has extensive experience in cases with cross-Canada and international dimensions. She has frequently acted for companies suing, or sued by, foreign individuals or companies. This includes:
acting for a China-based company suing a BC-based company and its Finnish parent company (Flying Frog Trading Co., Ltd. v Amer Sports Canada Inc., 2017 BCSC 1885);
acting for a BC resident sued in BC over a debt from China (Wei v. Mei, 2018 BCSC 157);
acting for class members in class actions suing multiple defendants located around the world (for example, Pro-Sys Consultants Ltd. v. Infineon Technologies AG, 2014 BCSC 1936).
Julie also advises on and responds to injunction applications, including Mareva applications and certificates of pending litigation.
In addition, Julie has experience both acting for and suing government agencies.
Privacy
Julie acts as the Privacy Officer for the firm. In that role she provides advice on privacy issues for the firm's clients as well as to members of RBS.
She helps companies navigate their response to privacy breaches, when personal information is accidentally disclosed through hacking, employee error or misbehaviour, or by other means. She identifies privacy compliance issues and ensures privacy and security policies and procedures are developed and maintained.
Julie also assists companies and individuals with requests for personal information they hold, and with making and responding to freedom of information requests to government.
Julie has the International Association of Privacy Professionals (IAPP) Certified Information Privacy Professional/Canada (CIPP/C) designation. IAPP is the largest global information privacy community, and the CIPP/C is acknowledged as the preeminent privacy credential to achieve, reflecting an understanding of Canadian information privacy laws, principles and practices at the federal, provincial and territorial levels.
Insurance
Julie acts for insurers and insureds in relation to coverage issues, and in the defence of bodily injury and other claims. Her experience also includes claims for contribution from other insurers.
Personal Injury
Julie represents cyclists, pedestrians, passengers and drivers who are injured in motor vehicle collisions.
REPRESENTATIVE CLIENT WORK
Commercial Litigation
Represented a Canadian resident in BC litigation arising from a debt in China (Wei v. Mei, 2018 BCSC 157), including an appeal (2019 BCCA 114), injunction and stay applications (2017 BCSC 1542), and an application for leave to appeal to the Supreme Court of Canada (2019 CanLII 106996).
Represented a Chinese company in a claim for termination of a distribution agreement against both a BC-based company and its international parent company including a successful application to defend the jurisdiction of the BC Supreme Court (Flying Frog Trading Co., Ltd. v Amer Sports Canada Inc., 2017 BCSC 1885).
Represented a business partner in litigation stemming from the breakdown of the business relationship (Jacobs v. Yehia, 2018 BCSC 420 and 2019 BCSC 2086).
Defended two brothers in an oppression petition brought by their sister in relation to family companies (Dais v Virvilis, 2018 BCSC 459 and 2020 BCSC 35).
Defended strata council members and property managers in a defamation claim brought by self-represented owners (Gorman v. Smith, unreported, Chilliwack Registry No. S023101).
Defended the former owner of a company in injunction proceedings and an arbitration brought by the new owner regarding a non-compete clause in the purchase and sale agreement for his former company.
Privacy
Assisted a financial services firm with its response to a privacy breach.
Assist companies with freedom of information requests, as well as responding to requests initiated by others.
Advise companies and public bodies on the use of social media and other public record searches in the review of employment candidates and tenants.
Advise companies on the disclosure of personal information to third parties including disclosure of video surveillance footage or security card logs.
Advise companies on email retention policies.
Advise companies on the use of third party processors of personal information.
Government Agencies
Acted for a government agency in a claim against a supplier.
Defended in-house counsel for a government agency in a claim for misfeasance in public office (Powell Estate v. Workers' Compensation Board, 2011 BCSC 1595).
Represented the families of two individuals killed in a helicopter accident in litigation against the federal government, numerous part manufacturers and the aviation mechanic through to trial (Chadwick v. Canada (Attorney General), 2010 BCSC 1744).
Insurance
Represented an insurer in litigation regarding contribution to defence and indemnity of certain motor vehicle accidents, including in a successful application to defend the jurisdiction of the BC Supreme Court (Budget Rent a Car v Philadelphia Indemnity Insurance, 2018 BCSC 163).
Defended strata council members and property managers in a defamation claim brought by self-represented owners (Gorman v. Smith, unreported, Chilliwack Registry No. S023101).
Represent a retailer and its insurer in the defence of occupier's liability claims.
Advised a government body on coverage issues under a course of construction insurance policy.
Personal Injury
Represent cyclists involved in collisions with cars.
Represent drivers and passengers involved in motor vehicle collisions.
Estate Litigation
Acted for the widow in a will's variation claim brought by her deceased husband's estranged adult children (Harder v. Harder Estate, 2017 BCSC 425).
Acted for executors in obtaining court approval of distribution of estate assets.
PUBLICATIONS
Privacy
COVID-19 and Commercial Landlords: What Can You Tell Tenants?, Richards Buell Sutton Client Newsletter, September 9, 2020
A How-To Guide for Restaurants and Small Businesses: How to Do Contact Tracing and Other COVID Precautions Without Breaching Privacy Laws, Richards Buell Sutton Client Newsletter, August 26, 2020
Canada's COVID Alert App: What Businesses and Individuals Need to Know, Richards Buell Sutton Client Newsletter, August 10, 2020
Avoiding and Managing Privacy Breaches in Remote Working Environments, Richards Buell Sutton Client Newsletter, May 21, 2020
COVID-19 Privacy FAQs: Answering the Questions You've Been Wondering About, Richards Buell Sutton BC Workplace Blog, April 20, 2020
Wait, Employers Can't Search Social Media? Privacy Law & Social Media in Hiring Decisions, Richards Buell Sutton Client Newsletter, Nov. 4, 2019
Insurance
Include Mandatory Policy Language or Face Severe Consequences, Richards Buell Sutton Insurance Newsletter, November 6, 2019
"Deep Pocket" Stanley Cup Riot Defendant Pays: Joint and Several Liability Revisited, Richards Buell Sutton Client Newsletter, August 25, 2016
COMMUNITY INVOLVEMENT
Member of HUB Cycling Board of Directors.
Member of Executive for Canadian Bar Association, BC Branch, Freedom of Information and Protection of Privacy Subsection.
Julie Facchin's Recent Activity